IDENTIFY CUSTOMERS' NEEDS
The first step of customization is to collect the needs from each customer, including wood material, color, border shape and sizes .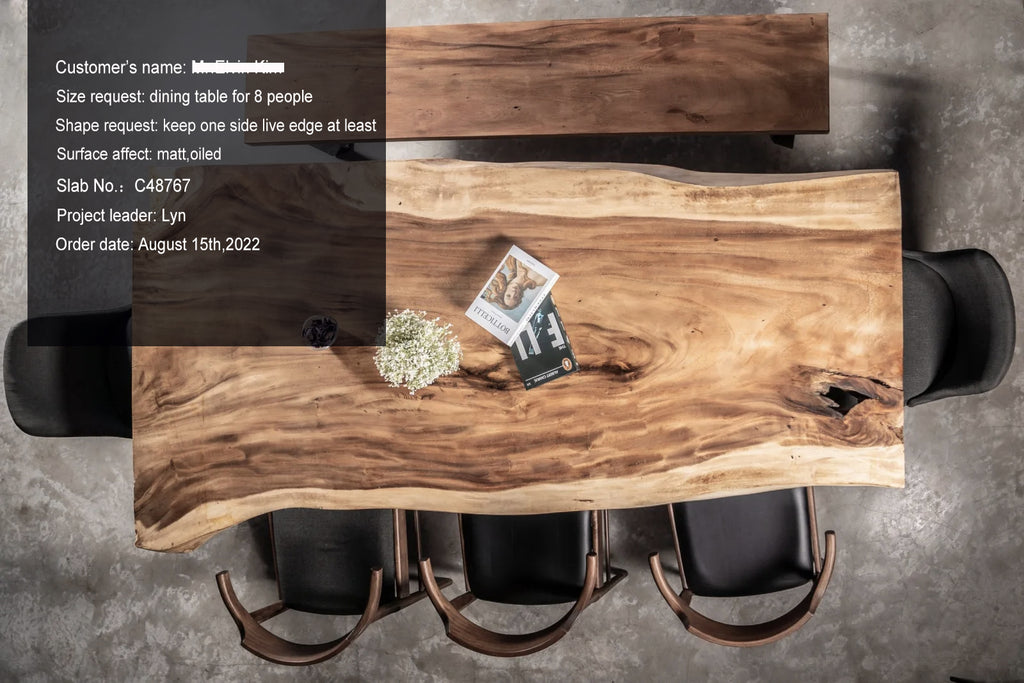 Choose the right piece of slab for each customer
According to the needs of customers, we started to select the right piece of the slab in our warehouse with more than 3000 large slabs in stock, can easily find the perfect one for each customer.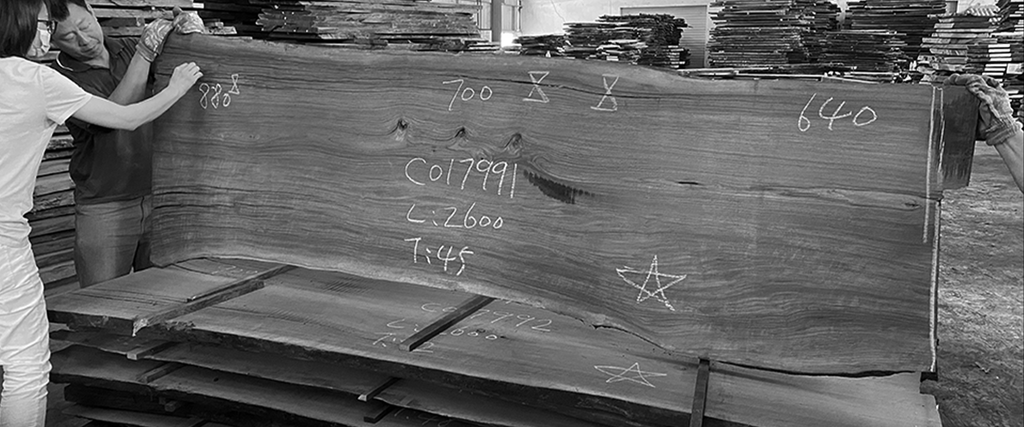 Flattening
Using a large horizontal sanding machine imported from Japan, the planing is more fine and more neat, to ensure the equal thickness of each part of the large slab, more sure the surface without dent, no bumps.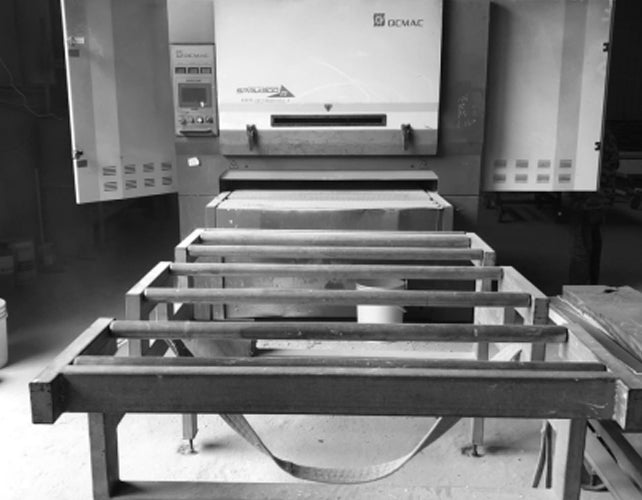 Hand triming
Hand polishing on every deail of the slab ,make sure each part is smooth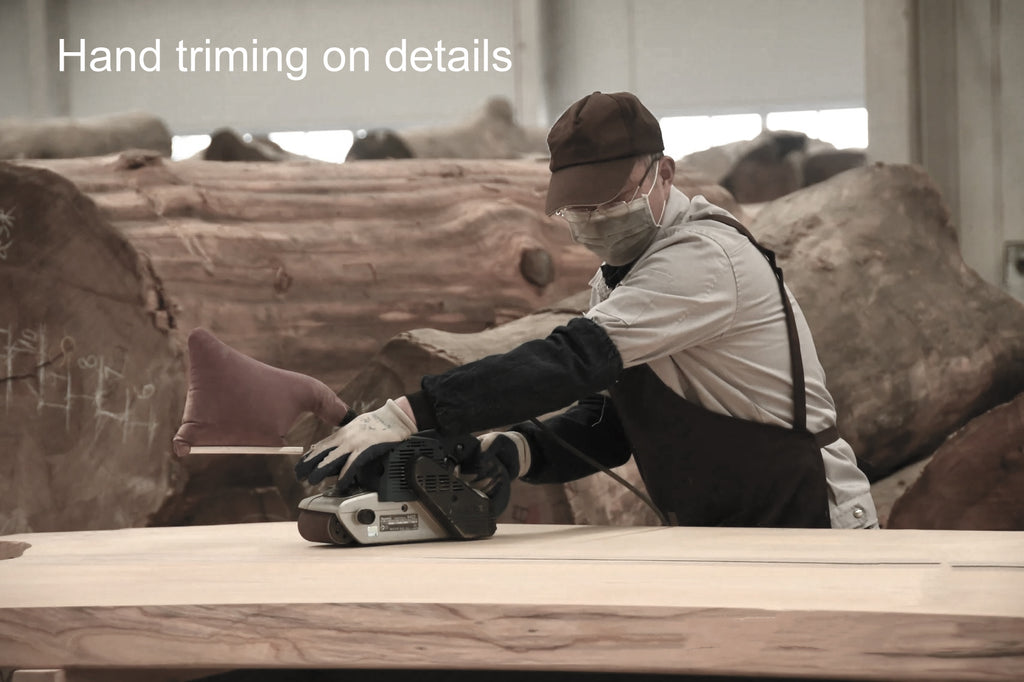 Fine treatment
The characteristics of each natural slab is born with  cracks, scars, holes,airslake, knot. We try our best to remove and modify these by resin and butterfly bow tie.
Details retriming
After repairing the defects of the surface, the repair place may be slightly uneven,need to reflatten the surface, use the sand shaving machine to triming the concave and convex parts, make sure it's more smooth. The last grinding process, pure machine processing can not achieve satisfactory precision, need the full experienced carpenter to rework on it.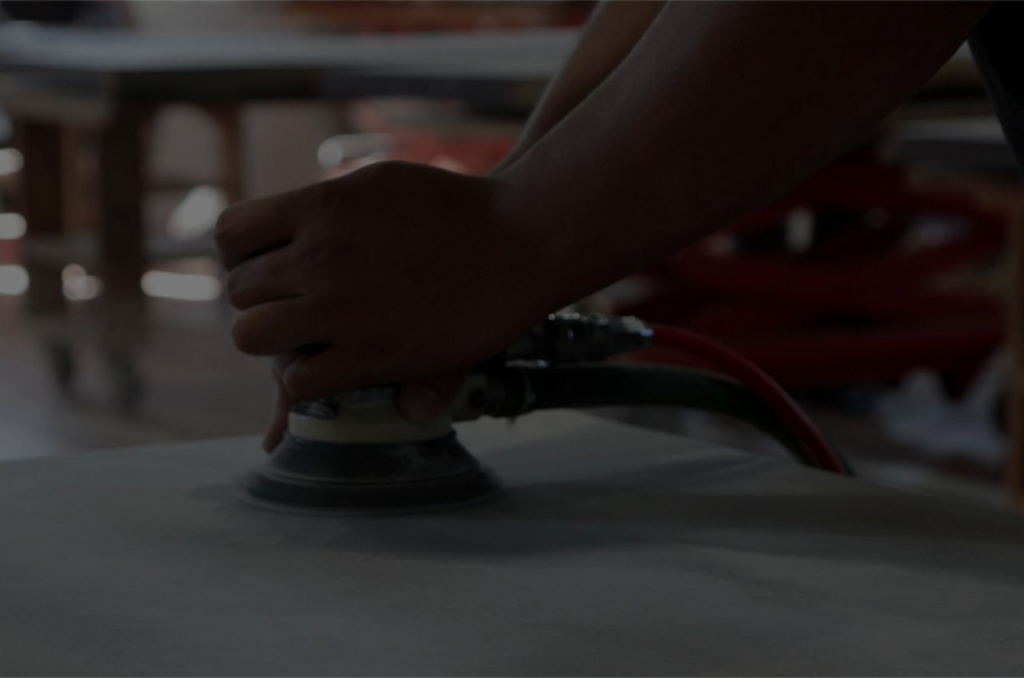 Final surface treatment
Oiled in max effect is most popular.