..
What size table should I get?
How many people will fit?
As a general rule, we tell people to give at least a space of 24"(61cm) for each place. For a more comfortable fit, 28"(71cm) would be better, or if you're struggling you could get away with 20"(51cm) . It's important not to forget about moving chairs in and out, for this we suggest leaving 37"(94cm)  around the perimeter of any table (don't forget to take this into account when measuring your space!)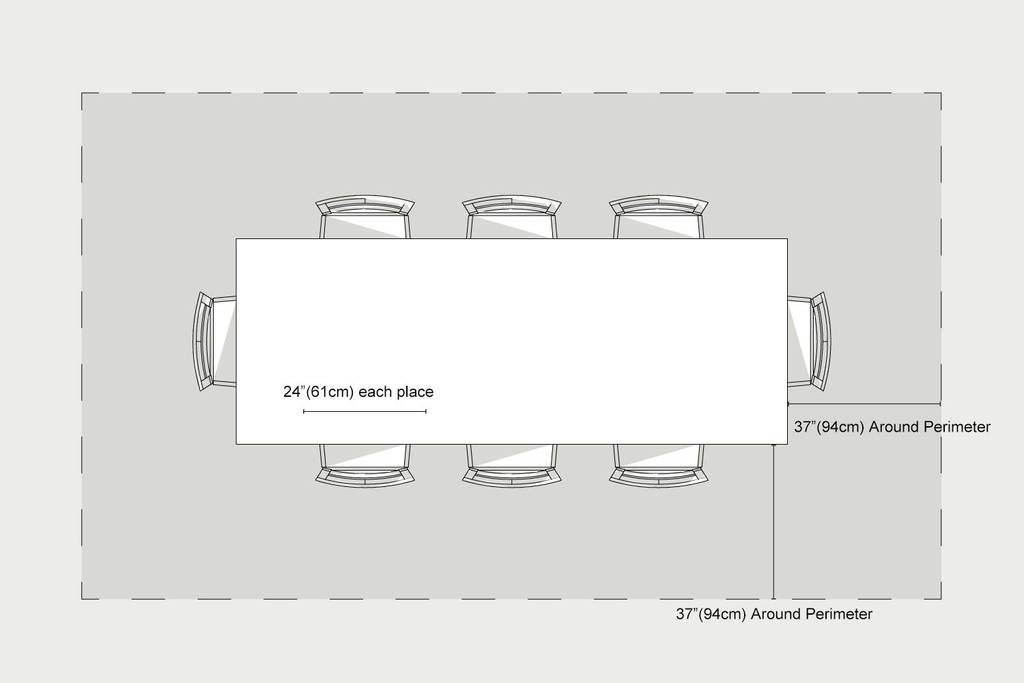 We offer customizable tables in many different sizes. The seating capacities listed below are approximations only based on common table and chair sizes.
Depending on your particular table base/leg design, as well as the size and style
of your chairs, you may or may not be able to fit the number of people shown
below at your table. Please use for general reference only.
Table Size & Seating Capacity Chart 
For 6 people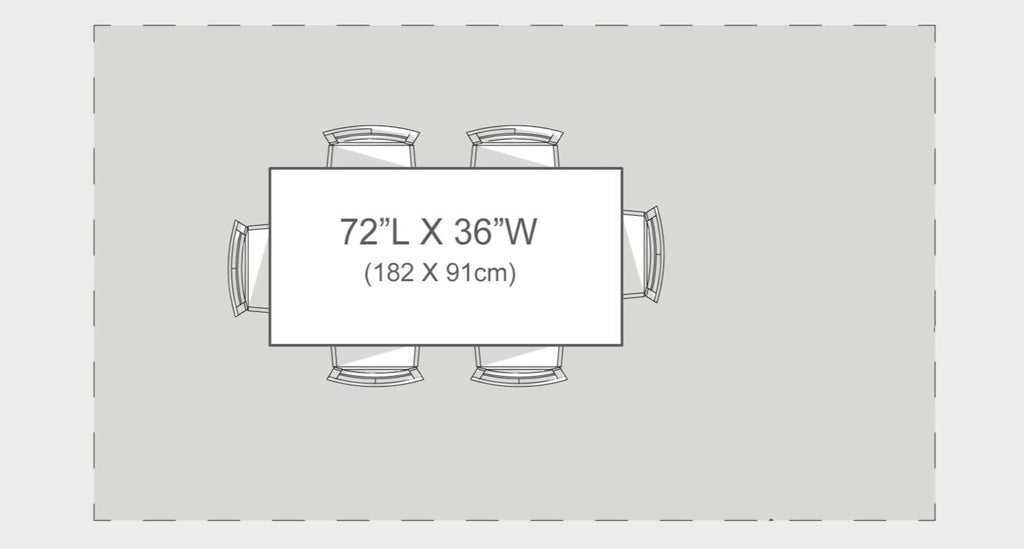 For 8 people

For 10 people

For 12 people

For 14 people

Standard 30" height,1-3/4"(4.5) table thickness
Custom sizes available upon request
choose a table ready for shipping